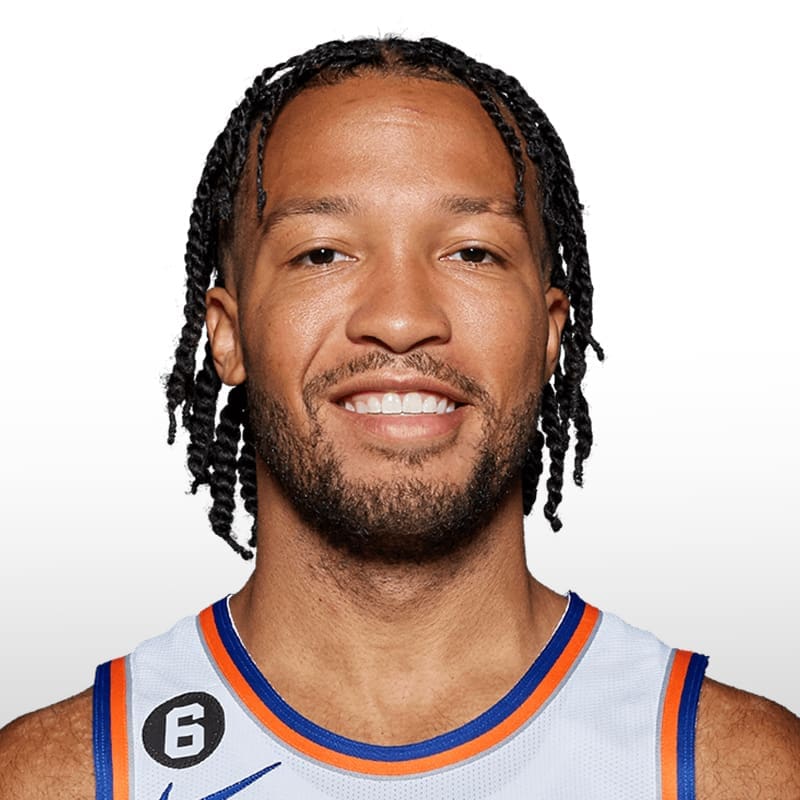 Co-Founder, Second Round Foundation, Inc / Founder, JMB1 Enterprises, LLC
After engineering one of the most decorated college careers in recent history, Jalen became an early entry candidate for the draft following his junior year at Villanova. The Dallas Mavericks drafted Jalen as the 33rd overall pick in the 2018 NBA Draft. Since his rookie year, Jalen has been a consistent and reliable player for the Mavs. His overall averages steadily improving each season.
In his third season, Jalen finished top-5 in Sixth Man of the Year voting after registering 12.6 points and 3.5 assists per game. Brunson's fourth season did not disappoint. He played his way into the starting lineup, averaging 16.4 points, 4.8 assists and 3.9 rebounds in the regular season. He was instrumental in the Maverick's deep playoff run with career averages, 21.6 points, 3.7 assists, and 4.6 rebounds.
After excelling in the playoffs, Jalen seized the opportunity to take his talents to play for the New York Knicks. According to ESPN, Brunson is the first player in NBA history to sign a $100M deal with a new team despite having never been voted an All-Star. His poise, endurance, and leadership will undoubtedly set the pace for the Knicks' success.
Jalen's work ethic embodies the epitome of hard work, discipline and dedication. He understands the value of opportunity and is determined. His readiness meets opportunity each and every time he steps on the court, a key to being successful in the NBA. Jalen's mantra: "The Magic is In the Work" reinforces his commitment to being the best player he can be at every level, every day.